Australian children's shows Totally Wild, Crocamole and Scope will move from Peach to Shake, airing alongside popular international series such as PAW Patrol, SpongeBob SquarePants, Dora the Explorer and Bubble Guppies.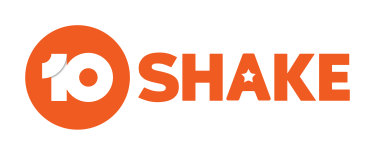 "Our children's programming block on Peach reaches 200,000-plus kids each week but we haven't done anything to promote it because we're putting everything into Shake," Mr Monaghan said. "By [expanding our children's programming] we expect to attract new advertising revenue."
Last year, Ten's parent company CBS re-merged with media conglomerate Viacom, giving Ten access to US reality programs including Ex on the Beach and Catfish: The TV Show.
"A lot of that content is quite edgy and loud, which is the opposite of what we offer on Peach and Bold," Mr Monaghan said. "When we transition from children's to adult's programming at 6pm, we'll do it softly with something like a children's drama. We'll give parents time to put their kids to bed before we transition to [more risque series]."
Shake's prime time schedule includes The Daily Show With Trevor Noah, Lip Sync Battle, Inside Amy Schumer, Drunk History and Comedy Central Roasts.
Mr Monaghan declined to specify Shake's target audience share or its exact launch date in September. "We have moderate expectations," he said. "We'll let the channel bed in before we expect to see our audience share increase."
Rod Prosser, Network Ten's chief sales officer, said the 25-54 demographic generates significantly more revenue than the 55-plus demographic.
"Our network and shows skew younger which puts us in a great position to capitalise on the revenue-rich demographics," Mr Prosser said. "The fourth channel allows us to strengthen our under-50s programming proposition and capture advertising dollars from brands that target the younger demographics. We're particularly excited about the prospect of welcoming back advertisers who have been shifting their marketing spend to tech and social video platforms."
Between January and June, in the 6pm to 10.30pm time slot, Ten recorded an under-50 commercial audience share of 30.8 per cent: its best result since 2011. Flagship programs including MasterChef, Survivor, The Project, Have You Been Paying Attention? and I'm a Celebrity Get Me Out Of Here are all up significantly compared to last year.
Loading
But the coronavirus pandemic has triggered the biggest advertising slump in more than two decades, making it harder for media companies to monetise their audiences. Earlier this month, Ten booked a loss of $227 million in the 2019 calendar year and on Friday Nine warned of a 3 to 8 per cent decline in underlying earnings for the 2019/20 financial year.
"So much has gone right and wrong for the industry at the same time," Mr Monaghan said. "The revenue position has been difficult but we're happy with our ratings at Ten."
Mr Monaghan said Ten may consider commissioning a small number of new Australian programs for Shake after the channel launches.
Michael Lallo is a senior culture writer at The Age and The Sydney Morning Herald.