But not all banks were Grinches this Christmas. ANZ came out on top in the gifting stakes, doling out $50 gift vouchers to employees.
Spark moves on after split from Phillips
Lachlan Spark, the ex-husband of TV presenter Lauren Phillips, appears to have moved on from his marriage heartbreak. The same week Phillips was announced the new weather presenter for Nine's Weekend Today, Emerald City spied Spark with what looked to be a new flame out and about in Bondi. Spark and the blonde mystery woman clad in active-wear were stocking up on plants at a sale at Beach Road Hotel.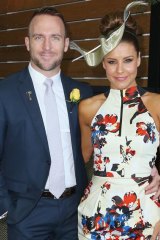 In August Emerald City revealed Spark, a content creator, had returned to his native Sydney after splitting with Melbourne-based Phillips. Earlier in the year Spark was spotted looking for love on Tinder and Bumble.
Spark and Phillips wed at the Victorian town of Flinders in December 2017. Phillips met Spark in 2012 after her 2010 split from footy superstar Gary Ablett jnr.
Pacific staff unsure of future
Staff at Pacific Magazines are currently in limbo after being told the impending Bauer Media merger may not come to fruition. Emerald City hears a number of staff at PacMags' Eveleigh headquarters were so concerned about their future at the merged entity they gave notice of their intention to resign. Yet days later editors were telling them the merger may not go through.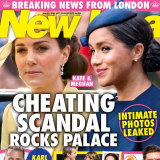 Last week the ACCC raised preliminary competition concerns about the proposed $40 million sale that would combine Australia's two biggest magazine publishers.
The ACCC is particularly concerned about the implications for competition between some key weekly magazine titles. Bauer's Woman's Day competes closely with New Idea, owned by Pacific Magazines, and Bauer's Take 5 magazine is rivals with Pacific's That's Life.
Last month publisher Louisa Hatfield, editor Emma Nolan and Lucy Chesterton all announced they were leaving Pacific Magazines. "Nobody really knows what's going on and editors are walking around trying to keep a smile on their face," revealed one Pacific insider. "At the moment it feels like all the plum jobs are going to the Bauer people," they added.
The ACCC has invited submissions from interested parties by February 14, with a final decision on the deal scheduled for April 2.
Moth invasion at KIIS FM headquarters
KIIS FM has been forced to call in pest control after moths invaded its studios in Macquarie Park.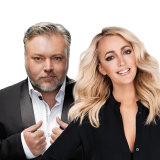 The slow-flying insect has been present in the studio during a number of interviews leaving shock jock Kyle Sandilands and Jackie "O" Henderson red-faced.
The breakfast co-hosts recently signed a five-year deal with KIIS FM for a reported $7 million a year each. The sweet pay rise came hot on the heels of a fresh Sandilands scandal. His on-air comments that the Virgin Mary was a liar who got "chock-a-blocked" behind a camel shed prompted people to protest outside KIIS FM and were condemned by religious leaders around Australia.
Lucy Manly is a reporter and gossip columnist for The Sydney Morning Herald and Sun-Herald.