Mr Dunlop fears C31 will be forced to shut down entirely unless the government once again delays the shut-off date.
"The reality is there just isn't the sponsorship and advertising support on [digital] platforms," he said. "We're not Channel Seven. We're not producing content that's aimed at reaching a million Australians on Sunday night at seven o'clock. The longer we're able to stay [on air] the better our chances of making that transition work."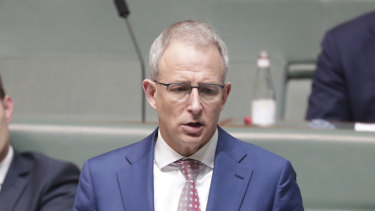 A spokesman for Communications Minister Paul Fletcher said plans have been in place to transition all major community TV stations to an online-only model since 2014.
"The community television sector has been well aware of the government's policy since that time," he said. "Community broadcasters each received $90,000 in government support in 2015 to assist them to transition their services online. And as recently as November 2019 they applied for – and secured – a government-funded grant of $34,366 to develop an online video platform."
The June 30 deadline is part of a years-long government plan to boot community TV off the airwaves and onto digital platforms such as YouTube or custom video-on-demand apps.
The policy, spearheaded by former prime minister Malcolm Turnbull, has been plagued by setbacks with five deadline extensions over the past five years. In that time Sydney's TVS, Brisbane's Briz 31 and Perth's WTV have gone off air, leaving only C44 in Adelaide and C31 in Melbourne.
Those who support the digital transition believe the spectrum used by community TV stations could be put to better use. Those who oppose the policy say it's difficult for stations with small audiences to make money online.
Community TV alumni such as comedians Tommy Little and Andy Lee have voiced their support for another deadline extension. Little, who hosts a national radio show on the Hit Network and is a regular on The Project, said it would be a shame to lose any more community TV stations.
"There's very few people at the top of their game who haven't worked in community arts when they started," he said. "It separates the people who really love it from the people who are just doing their job. Hopefully some common sense will prevail."
Loading
Lee agrees and says it's already hard for young people to get a career in broadcast television, regardless of whether it's in front of the camera or behind it.
"It's very difficult because the stakes are so high," he said. "C31 removes that barrier of entry. It's the only environment that truly matches what happens on TV."
The government has also come under pressure from the federal opposition. Last week, Labor Senators successfully moved a motion to keep community television on air.
Mr Fletcher's spokesman indicated the government wasn't about to budge.
"The government recognised the shift to digital creatives years ago and through Screen Australia it has funded talent development online for more than 200 projects, primarily for YouTube, and the top 30 alone have had more than 375 million views," he said.
Broede Carmody is a culture reporter at The Age and The Sydney Morning Herald