"We wanted to give galleries and collectors an opportunity to access high-quality and interesting work in this challenging and difficult time," Melbourne Art Foundation chief executive and fair director Maree Di Pasquale said.
"The best way to support artists is to buy their work – and that's why art fairs are so important."
They had already been working with Ocula, an international company that has given fairs such as Art Basel and Frieze an online presence.
So they put their plans on fast-forward and came up with a "free virtual art fair" that will take place from June 1 to 7 and feature new and significant contemporary art originally intended for the fair's 2020 edition.
As well as featuring the art itself, the fair will include online artist studio visits and exhibition viewings.
"We want visitors to the site to have an emotional connection to the work – which can be difficult," Di Pasquale said. "We speak to a lot of collectors and buyers, and beyond the initial love and engagement with a piece, you get a much deeper connection when you find out more about the artwork and artist. You want colour around who the artist is, what you're seeing."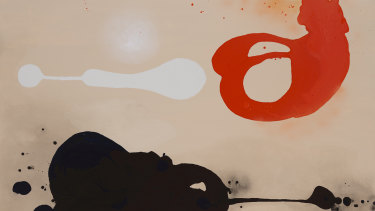 To help foster that connection the digital environment will feature videos, documentaries and interviews alongside the works.
"We don't feel a virtual online art fair will replace the physical fair, but it can complement that physical offering," Di Pasquale said.
The biennial fair's 2018 event was the first in four years, after the 2016 fair was cancelled when it failed to attract international collectors and three major galleries withdrew.
It was recast as a more "boutique" event with a focus on high-quality work, and its successful 2018 iteration attracted 45 galleries from Australia and the region, 15,000 visitors and sold more than $9 million worth of art.
"It showed there is certainly an interest and keenness to support contemporary art in Australia, and especially in Melbourne," Di Pasquale said.
Nick Miller is Arts Editor of The Age.