For others, the new year holiday break wouldn't be complete without an overseas holiday. Publican Stu Laundy is rumoured to be headed to the French alps ski resort of Courcheval with a group of pals from his inner circle.
Billionaire businessman James Packer and his partner Kylie Lim were snapped at the US ski resort of Aspen over Christmas, but Packer said he would spend New Year's Eve with his three children.
For the team behind what has become one of Australia's most iconic burger joints, Mary's, co-founders Jake Smyth and co-founder Kenny Graham have escaped the city and their venues for some downtime with their families.
"I'm from Huskisson in Jervis Bay, and my folks are still there so will peel down the coast and settle in for a week or so of prawn peeling, sandy sandwiches and sleep," Smyth told The Sun-Herald.
"I'll do my best to start a book, I'll do my best to ignore it in favour of the Boxing Day Test- surely the most cherished Aussie Xmas tradition. I'll also leave my phone at home for our family forays to the beach- truly a vice these days."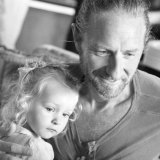 But operating venues means there is never a true break for the pair recently opened Mary's Pitt Street and are due to open Mary's Melbourne next month.
"S–t breaks, staff fall sick, someone clogs a toilet with a bra – it's like Sisyphus but we are pushing drunks and burgers up the hill," says Smyth.
Kenny will spend a couple of nights in his wife's home town of Gunnedah. "I drink XXXX Gold and do a lot of sitting around," he says. "I played golf a couple of times, but when the pro shop tells you to watch out for Brown snakes it kind of takes the shine off of it."
Fellow restaurateur Justin Hemmes, of the Merivale empire, will be kept busy by his venues during the holidays, with his Bar Totti's launching next week closely followed by the middle floor of Coogee Pavilion. "I'll definitely sneak in some quality time with my kids (Alexa and Saachi) down the south coast, though," Hemmes says.
It's all about family for Sydney's eyebrow-cum-eyelash queen Kristin Fisher, her sister Kate Bond and pal Olivia Bond, who all headed west to see friends and family in Perth.
Public Relations Audience Agency director and new mum Montarna Pitt (nee McDonald) is excited for her first holiday as a family of three having recently celebrated her first wedding anniversary with lawyer husband Nick Pitt, and welcomed daughter Parker.
"We're flying to Port Douglas in late December with both our families. It's an annual tradition and this year will be extra special taking our baby daughter Parker," Pitt says.
"The summer holidays are the one time of the year when Nick and I both switch off from work – I'm looking forward to many days on the beach, long alfresco lunches and possibly dipping Parker's toes in the water for the first time!"
Lucy Manly is a reporter and gossip columnist for The Sydney Morning Herald and Sun-Herald.