Planning for the industry to restart when the crisis ends is already underway, but the viability of ancillary industries that exist to support the live entertainment industry is a key consideration.
The three largest tour promoters in Australia – Live Nation, TEG, and Frontier Touring/Chugg Entertainment – contract to 600 small businesses and employ thousands of people for live shows around the country. When the government implemented a ban on public gathering, all those people found themselves without a source of income.
"I hope not, my fingers and toes are crossed, but I think it is inevitable that we will lose some of these businesses," TEG's CEO Geoff Jones said. "They are small businesses, they live tour to tour, they are people that depend on a vibrant touring market."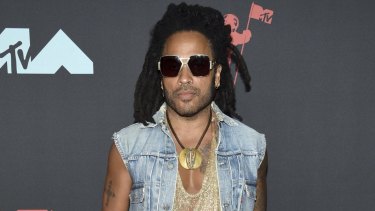 "The live entertainment industry was the first industry that was hit the day the bans went on for public gatherings, so we were the first to lose all revenue completely," Jones said.
The promoters themselves are also feeling the pain. Most spend between $500,000 and $1 million marketing a show before it begins and already hundreds of tours have been cancelled or postponed, bleeding millions out of the industry.
Loading
"We have no revenue coming in," Jones said. "Nothing is coming in, it is all going out. That isn't a good business model to have."
The three companies have sent a joint letter to Prime Minister Scott Morrison in support of Live Performance Australia's request for a targeted $650 million support package, suggesting funding could be divided between wage subsidies for people who work in the live entertainment industry, cash injections for performing arts companies and regional venues, and additional funding for mental health charity Support Act.