An excited NGA director Nick Mitzevich said staff members were busily removing covers from works, checking frames and lighting, and dusting before Tuesday's reopening.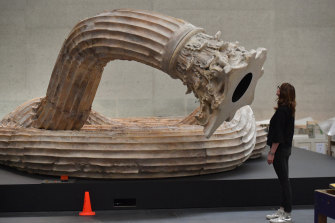 "Art has been a salvation for many people in these uncertain times and we know immersion in art and culture will play an important role in bringing our local and national community back together," Mr Mitzevich said.
"We will of course be ensuring a controlled environment that will safeguard the health and wellbeing of visitors. The gallery experience will be a little different as we work through the next couple of months, but the safety of visitors and minimising the risk of infection is our main priority."
Mr Mitzevich added that there was a "silver lining" for visitors.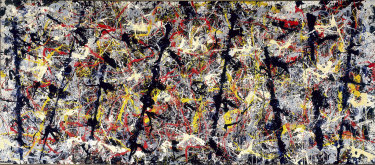 "You'll have moments of hopefully absolute focus with works," he said. "It is very special to be able to have private moments with, say, Jackson Pollock or Emily Kame Kngwarreye or time to look in close at Grace Cossington Smith without any distraction."
Restrictions on visitor numbers and other measures will be reviewed as advice from the federal and ACT governments changes.