Audiences would have been able to hear the premiere of Roberto Devereux and return performances of Aida, La Juive and Eugene Onegin.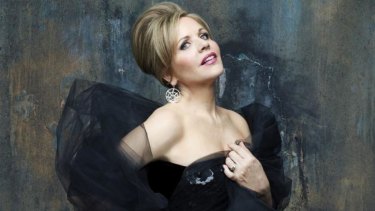 The musical Light in the Piazza, starring Renee Fleming and Alex Jennings, due to open in August, has also been scratched.
CEO Rory Jeffes called the forced cancellations both devastating and heartbreaking.
"It's incredibly disappointing to be making these announcements, but the health and wellbeing of the extended OA community remains our highest priority, by complying with the restrictions mandated in suppressing the virus across Australia," he said.
"We are working hard behind the scenes to ensure we keep the national opera company intact for both our staff and patrons for when we emerge on the other side of this crisis."
The latest announcement comes after OA was forced to call off its production of La Traviata on Sydney Harbour. Artistic director Lyndon Terracini has hinted strongly that it will be staged instead in 2021.
Not included in this latest round of cancellations is the planned production of Wagner's The Ring Cycle, slated to open at Brisbane's Queensland Performing Arts Centre on November 10. Rehearsals for the production are on hold but scheduled to resume at the end of August.