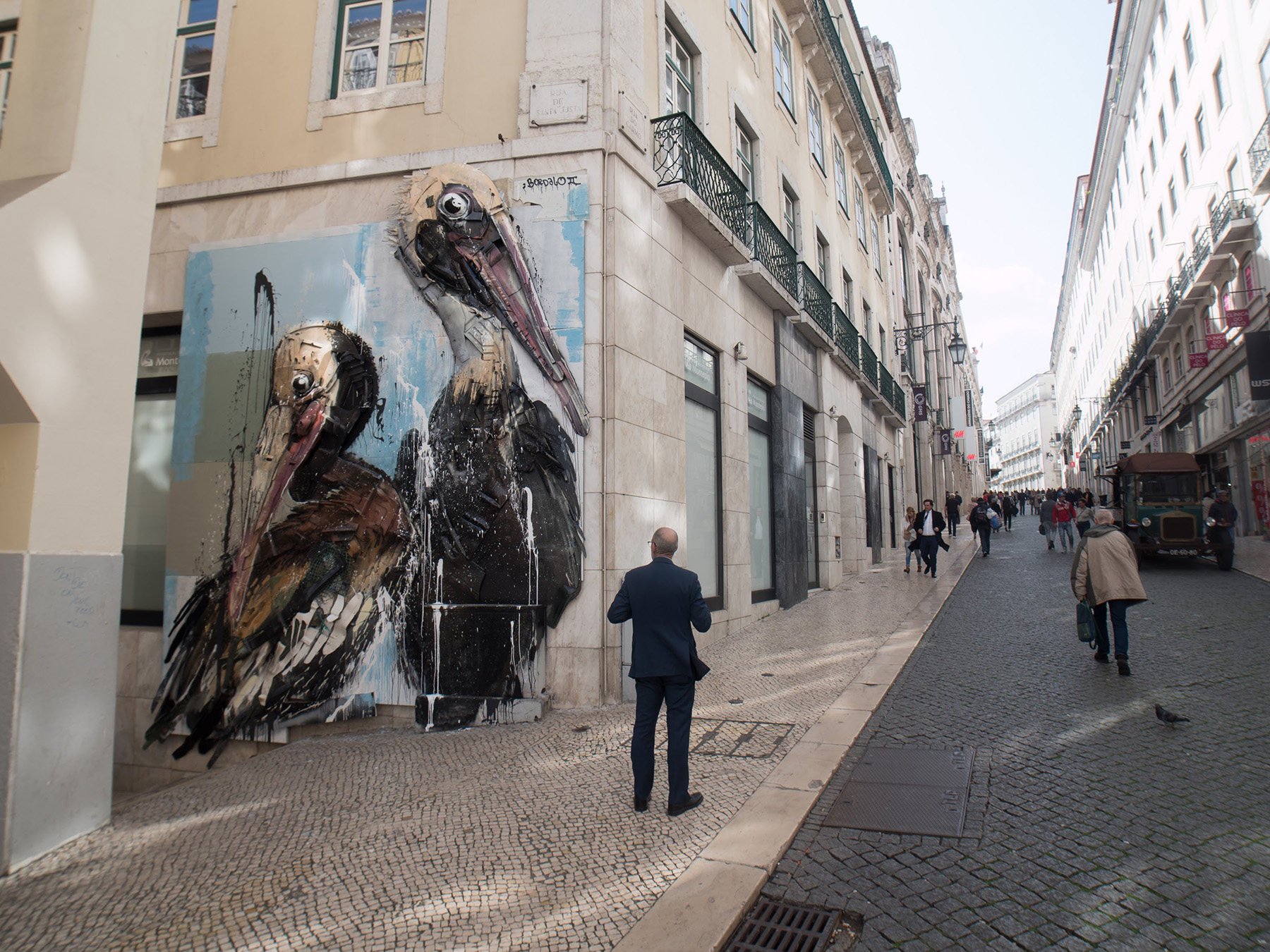 Our friend Bordalo II just sent us some fresh images from the latest installation he completed in Lisboa, Portugal.
Commisssioned by the Associação Mutualista Montepio, and placed in the very city center, on the corner between Rua de Santa Justa and Rua de Carmo, the Portuguese artist unveiled this solid 5×5 meters piece which is entitled "Pelicans".
As usual the 3D sculpture has been created using found materials and trash gathered around the city, and the end result is once again literally popping out of the wall, pushing the boundaries of Urban Art one piece after another.
Take a look below for exclusive working process images, and keep checking back with us for more updates from the streets of Europe.
Photographs by Miguel Portelinha
About Christie Bailey
She is the co-owner of Hypocrite Design and a contributor for Dumbwall and Street Art News.
In recent years she interviewed more than 50 World renowned Street Artists,
and wrote hundreds of art reviews focusing on painting and street art.
She is currently employed in the Fashion Industry and lives in Milan, Italy.