"We're doing what we can to keep things as normal as possible, spending a lot of time outdoors."
Price, whose partner is her guitarist and songwriting partner Jeremy Ivey, jokes that with pregnancy and then the recording of an album "I've basically being quarantined for a year and a half anyway".
The fruit of that first part of the quarantine, her third album That's How Rumors Get Started, is due mid-year. For those who had come to see the Grammy nominee for best new artist last year as a fresh take on country music – someone who sounded like Dolly Parton and Tammy Wynette, had the attitude of Loretta Lynn and Waylon Jennings, and the social consciousness of Willie Nelson and Johnny Cash – there may be some shocks.
One song, Heartless Mind, is deeply immersed in an '80s pop sound; What Happened To Our Love? is a blues song in a country shirt; and Prisoner Of The Highway might have you thinking of Waylon Jennings with a gospel choir and '90s bar band.
"I didn't want to use the same players; I didn't want to go to Memphis and use the same studio. I wanted to make a rock 'n' roll album, so I went to California and we found players who were going to give us that sound," says Price, who co-produced the album with another country iconoclast, Sturgill Simpson – who followed his 2017 Grammy for best country album with an album that was, in his own words, "a sleazy, steamy rock'n'roll record".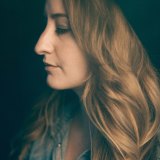 While the last parts of Price's recording happened in a small studio in Nashville, a lot of the initial work was done at Los Angeles' EastWest Studios where The Mamas And The Papas recorded California Dreaming, where Tom Petty recorded Wildflowers and parts of the Beach Boys' Pet Sounds were done, and where Dolly Parton made 9 To 5.
Which is not a bad summation of some of the influences.
There's one other twist in the new album, which was recorded last year before lockdowns and shutdowns. A line from the new album, "I'd rather stay home 'cause when I go out I wish I never did", has a different resonance.
"Oh, definitely," she says. "And in that same song, I say, 'I won't forget what it's like to be poor/I could be there again, that's for sure'.
"And now having been home for a year and a half and not having done any intense touring, I was really looking forward to it – really needing to get back to work. But now everybody's future looks uncertain.
Loading
"Who knows, maybe when this is over people will have a renewed appreciation for seeing and hearing music and might even, yes, pay for it.
"When you are struggling to get by and you are on the bottom, and then become successful, it doesn't mean that all your problems go away. Or that you are going to become content. But I would do anything right now just to play a show for people."
Even in pyjamas.
Bernard is a freelance writer who specialises in music.